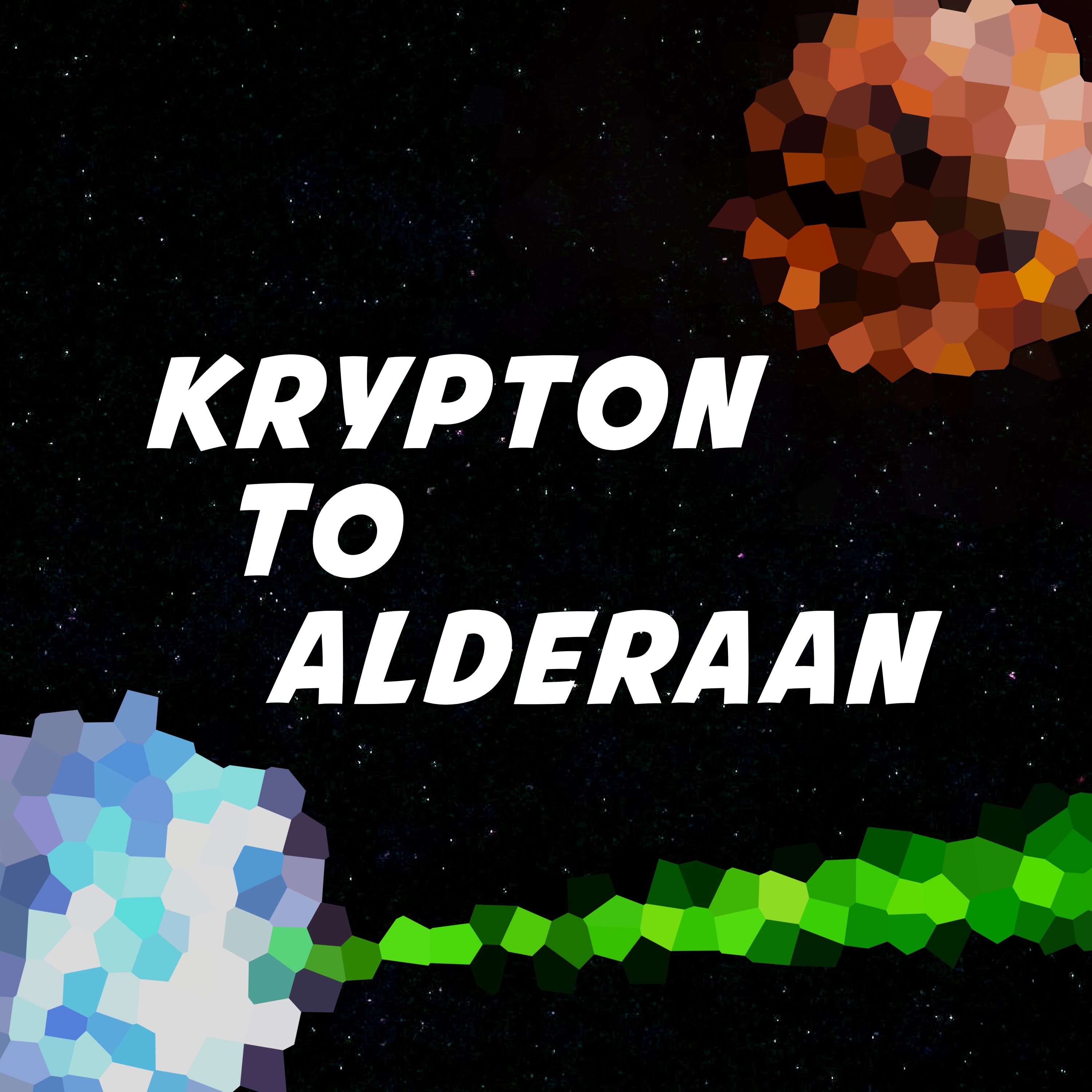 0:00 Intro and what we've been up to
10:23 Intro to Q&A
11:28 Love Island (Rachel)
16:11 Transformers (Sithty Minutes and Nerdherder Podcasts)
20:40 Harry Potter
26:45 Lightsaber Colors (Motsenbopper)
32:22 Favorite Movies (Hope Mullinax)
If you want to get to know us better, then listen to this one! 
This week, we answer listener questions! We discuss all of our interests: from Transformers to reality TV. Ok, so not all of our interests. Maybe some of us are not even interested in that stuff at all. But we talk about it anyway!
Plus, no one gets off the hook - we still have a fun surprise question!
Thanks to everyone who sent us questions!
Let us know your answers!
Twitter: @kryptonalderaan
IG: @kryptontoalderaan
Facebook: @kryptontoalderaan
Email: kryptontoalderaan@gmail.com
Please, also share this show and leave us a rating or review on Apple Podcasts or wherever you're listening! It would really help us and help people find us!
Thanks for listening!
We would really like to know how people who are listening feel about the show so, if you could/want to, drop us a line on Twitter, Facebook, and/or Instagram, or at kryptontoalderaan@gmail.com. Give us a like, follow, comment, quick email, tweet, whatever and let us know how we're doing. We'd really appreciate the feedback and it would help us to understand this whole podcasting thing going forward. If you want to take it to the next level, leave us a review wherever you're listening to this.
Play Now